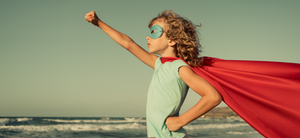 RESOURCES TO CONNECT + INSPIRE
Here at the Wild + Brave Club, we believe in connected parenting, embracing neurodivergence (ADHD, autism, anxiety, etc.), cultivating mindfulness, and the restorative power of time in nature.

We write books and create resources to uplift communities and help children and families build resilience, positive self-talk, and a growth mindset.
You are not alone. Welcome to the club!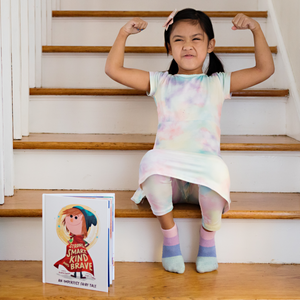 BUILD RESILIENCE + POSITIVE SELF TALK
WARNING: reading the book "Strong, Smart, Kind and Brave" will encourage positive self talk, resilience, and a growth mindset. ONLY read this book if you're prepared for a heartwarning reminder that everyone has their own strengths, and everyone (even parents) (even TEACHERS) makes mistakes sometimes.
GET THE BOOK
Here's what our readers are saying!
FREE RESOURCE PACK
We have created a free resource pack for educators + parents to accompany the book Strong, Smart, Kind and Brave. This 10-page PDF includes a four-day repeated read aloud plan, extensions/learning center activities, and seven open-ended worksheets.
GET THE FREE RESOURCES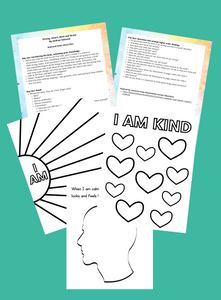 "Speak to your children as if they are the wisest, kindest, most beautiful & magical humans on earth, for what they believe is what they will become." - Brooke Hampton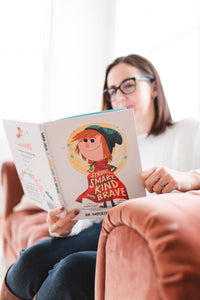 ABOUT THE AUTHOR
I'm Andrea, a Canadian mom and former teacher. I know what it is like to feel in The Pit of parenting, to feel lost in a spiral of internet research, to question and second guess everything you're doing to support your child and still feel like you're failing as a parent. Spoiler alert: you're not failing, and you're not alone.
My "Why"
WILD + BRAVE BLOG
---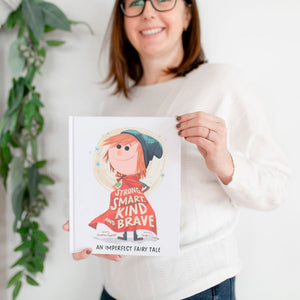 There are many paths to self-publishing a children's book. I'm sharing my story here since I often have people ask me how I brought my book to life. my book baby, "Strong,...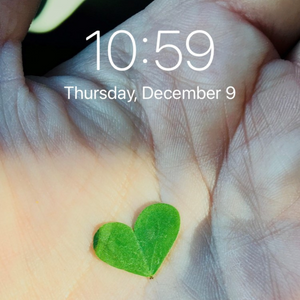 This is my phone screen lock photo. It's a picture of my hand holding a heart-shaped clover leaf; it is a gift I was given by one of my boys...
I wrote the book "Strong, Smart, Kind and Brave" in 2021, but the seed for the book was planted years ago.  When my two sons were younger and wanted me to...